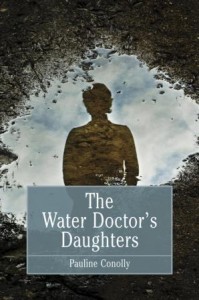 We are very excited to be hosting the launch of Pauline Conolly's new book "The Water Doctor's Daughters". The book tells the remarkable story of Malvern's Dr Marsden, his daughters and their governess. The tale is a baffling and intriguing with its links to some of the most famous people of the age. You can find out more about the book on Pauline's beautiful web site.
On the 23rd March at 2pm Pauline will be talking about her book and signing copies at the Morgan Bar of the Foley Arms. Local Historian Cora Weaver will also be speaking at the event.
We are so happy to be involved with the launch of this fantastic book not just because of its local links but because of the fascinating story it tells and Pauline's beautiful story telling.