From Thursday 5th November we will be closed to customers but we will be in the shop to offer a Click and Collect service. You may order by phone or email and collect your book later. We can take payment remotely by phone or online link. Cash payments will not be allowed.
The shop is open for click and collect 10am to 4pm Tuesday to Saturday.

We can also deliver locally or post out books to you. Our suppliers also offer a home delivery system for posting books directly to your friends and family. Let us know your wishes and we can see how we can help.
If you cannot come to the shop because you are isolating or shielding please give us a call or drop us an email. We will try to meet your bookish needs.
---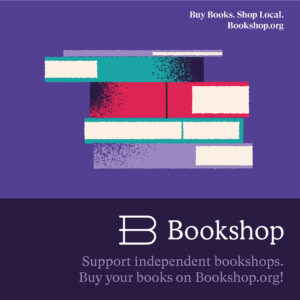 If you like to shop online you can now do this whilst supporting your local bookshop. Every purchase you make from bookshop.org earns us a commission. Bookshop.org is an online bookshop with a mission to support local independent bookshops. If you follow the links from this page you will be taken to our store front on bookshop.org from where you can choose from our lists or search for other titles – maybe from our catalogues!
Many thanks for your continued support and we hope you are all staying well. We look forward to seeing you in our shop very soon.