As Lockdown 3 is upon us we have closed our doors to customers for the time being.
We are using the lockdown 3 closure as an opportunity to refurbish the shop. We will be closed to customers, and not taking telephone orders until March. This doesn't mean that you won't be able to order books from us. We can offer home delivery using our supplier's delivery service and you can order online from Bookshop.org.

Your options are:
Email us on enquiries@malvernbook.coop and give us the titles you would like to order. We will contact you to take payment via an online payment link or by taking your card details over the phone. There will be a postage and packing charge.
Visit our storefront on Bookshop.org. Browse the site, make your selection and pay. We will receive commission on all books ordered providing you see 
on the checkout page.

We look forward to helping you with your bookish needs and hope it won't be too long until we can welcome you back into the shop.

---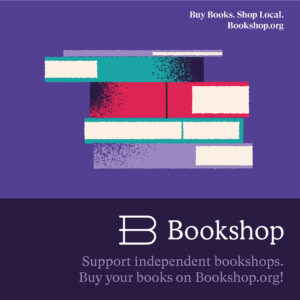 If you like to shop on-line you can now do this whilst supporting your local bookshop. Every purchase you make from bookshop.org earns us a commission. Bookshop.org is an online bookshop with a mission to support local independent bookshops. If you follow the links from this page you will be taken to our store front on bookshop.org from where you can choose from our lists or search for other titles.
Many thanks for your continued support and we hope you are all staying well. We look forward to seeing you in our shop very soon.